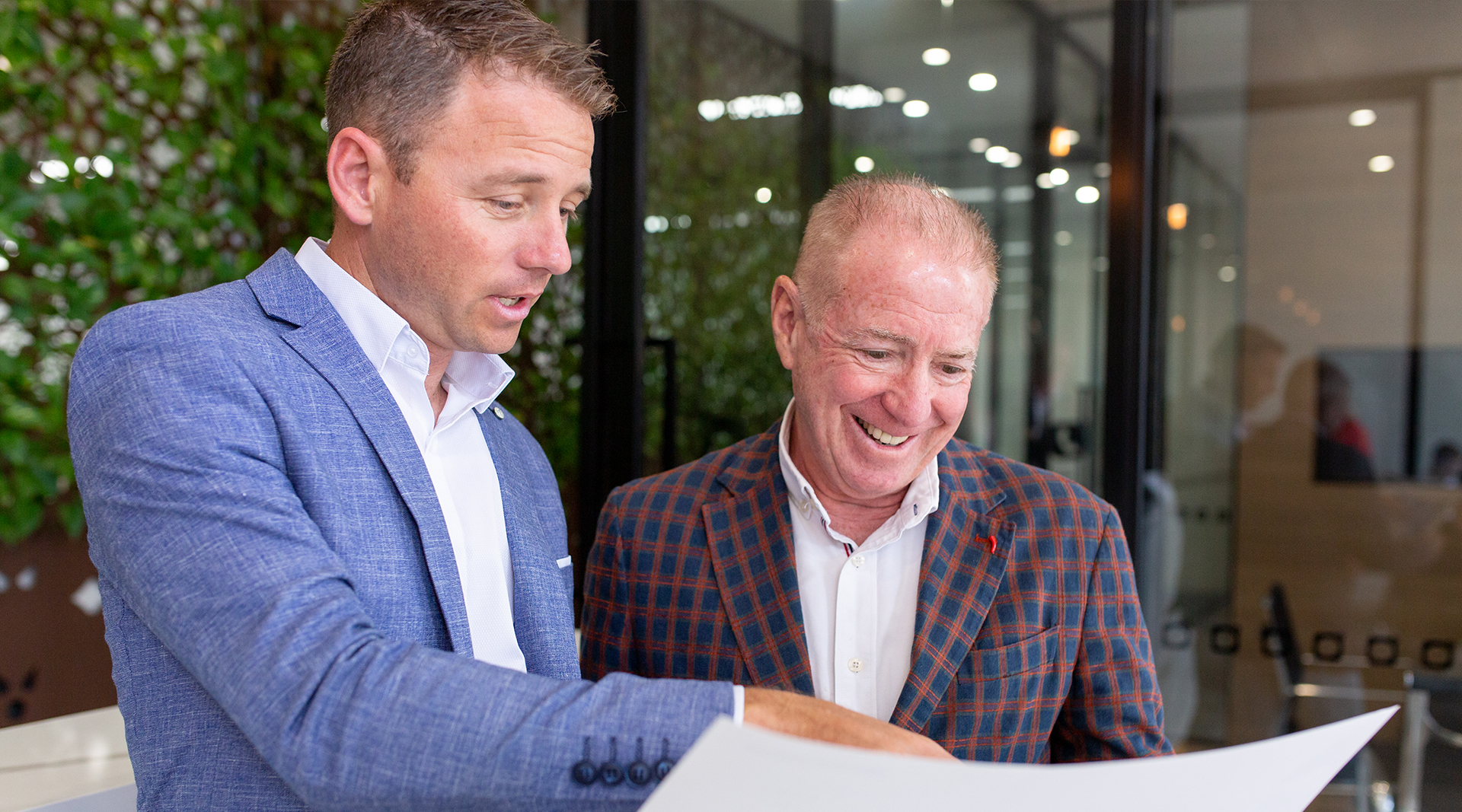 YOUR NEXT MOVE.
All property bases covered by MOVABLE
Steven Dick, Commercial Partner, Movable
Blog April 2022
When it comes to real estate MOVABLE has it covered from residential sales and management to residential advisory, business broking and our industrial and commercial division. Our commercial business has one of the largest portfolios of buildings under management in the region, so MOVABLE covers it all.
Unprecedented growth for real estate
The Lower Hunter is experiencing unprecedented growth in the city, in the high-rise apartment market, in ordinary house values and in owner-occupier business premises. There has also been an increase in people wanting to own a business rather than work for someone.
All sectors are on the same trajectory – UP!
However, there are a couple of areas moving faster than others. Industrial, commercial, and inner residential land is moving quickly. Low interest rates mean the limited supply is making land white-hot property that many buyers want and are waiting to snap up.
Actually, all property on the market for sale is selling quickly, but none more so than tenanted investment properties, especially with low-interest rates turning them cash flow positive from day one. The quest for yield is also contributing to price growth, with many buyers telling me they are prepared to pay more because: "It is better than keeping the money in the bank, Steve, and earning nothing".
Of course, these buyers are right. Once you take out tax and inflation, your money is going backwards in a cash account. We have over 2,500 investors wanting property from $500,000 to $50,000,000. So, if you want to sell, please give us a call.
It doesn't matter whether the property has a tenant or not. Owner-occupiers are looking for somewhere they can own, which they can lease back to their business. They can then benefit from the positive gearing and use what would have normally gone to the landlord in rent and instead pay down their investment quickly.
Dress up your investment for leasing
Again, if you have a vacant property, we can help quickly and quietly if that's what you want.
With the lifting of COVID restrictions, we expect strong spending in the retail and commercial areas. So, while enquiry may be light on for your vacant commercial, industrial, or retail property now, that will change in the leadup to Christmas.
Our advice is to use this time wisely and tidy up your building because it is all about the Three Ps – PRICE – PRESENTATION – PROMOTION when it comes to leasing. We are willing to have a look and provide advice. It doesn't matter if you have the property listed with someone else. Call us to clarify and guide you on what you need to prepare your property appropriately.
New name but still the same full-service real estate experience
MOVABLE may be a new name in real estate, but we are your one-stop-shop for all your real estate needs. We have also been around for decades and have the experience in Newcastle that the big end of town can only dream of buying. Because the MOVABLE team is locally owned and operated, you will always deal with the owners.
MOVABLE has a suitable real estate expert who can assist with any aspect of your real estate or business journey. Please call us today on 02 4915 3000.
---